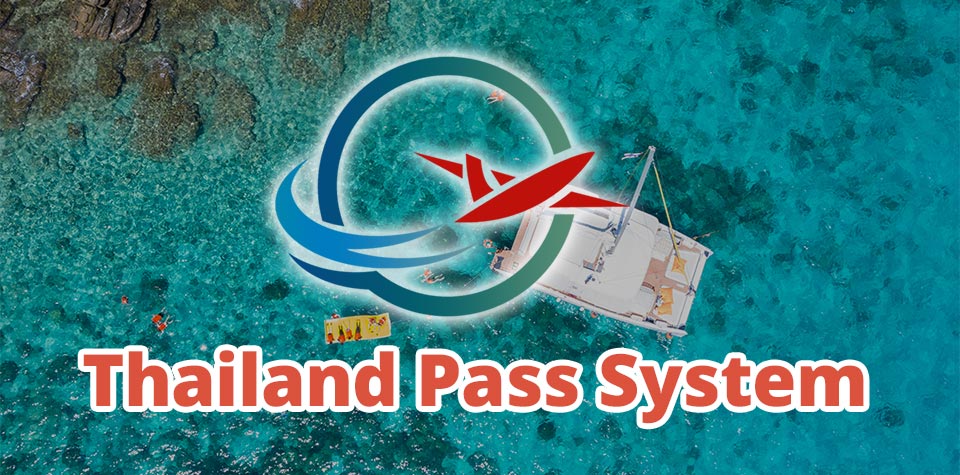 To ease the entry process into The Kingdom, the Thailand Pass system was introduced on Nov 1st, 2021, where both Thai and foreign visitors can register their information and upload required documents to obtain Thailand Pass QR Code before their trip. The new electronic system is designed to lessen the hassle for visitors compared to the previously used COE (Certificate of Entry). With Thailand Pass, all the visitor's essential information including travel and health-related data will be stored in the system for easy access.
Applications originally accepted through Thailand Pass were those registered under the Test and Go program, the Sandbox program in several provinces as well as the AQ (Alternative Quarantine) program.
Unfortunately, due to the rise in the number of new Covid cases and the spread of the Omicron variant in Thailand, applications for the Test and Go program and the Sandbox program (except Phuket) in the Thailand Pass system are being barred temporarily from Dec 22nd, 2021, until further notice. Those who currently wish to enter Thailand can still apply under Phuket Sandbox or AQ schemes.
Visitors who have obtained Thailand Pass QR Code before Dec 22nd, 2021, are still eligible to enter the country while those who have not received the QR code will have to wait for the approval. However, stricter testing and tracing measures have been implemented in which visitors will need to undergo the RT-PCR test twice. The first testing will take place on the day of arrival and the second testing will be conducted on the 7th day at the government-designated facilities.
From Jan 11th, 2022, apart from Phuket Sandbox, visitors can apply for Suratthani (only Samui Island, Pa Ngan Island and Tao Island), Phang Nga and Krabi Sandbox via Thailand Pass. These measures will be thoroughly reconsidered by the Government based on the Covid situation locally and internationally.
UPDATE:
The Thailand Pass Test and Go application has resumed for new application since February 1, 2022. Now foreign travelers may now enter the country using the Test & Go program.
The travelers must have the documents ready such as
a copy of a passport,
flight booking,
vaccination certificate,
hotel reservation,
pre-paid COVID test,
and COVID-19 travel insurance with a minimum coverage of 20,000 US dollars.
Travelers are required to have an RT-PCR COVID test within 72 hours before traveling to Thailand.
To apply for the Thailand Pass Test & Go Program, travelers will have to:
Register at the official Thailand Pass website
Input personal details
Upload the required documents
Receive a confirmation email after registration
Wait for approval which normally takes 5 to 7 days.
You may also hire a paid service provider in case you are having difficulty in applying for Thailand Pass by yourself.