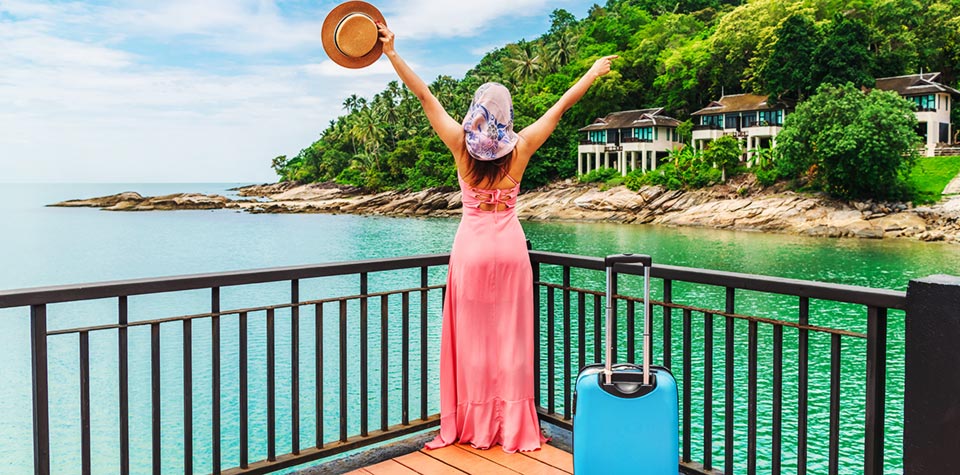 Foreign travelers are excited about the opening of the Phuket Sandbox, but their second thought is their welfare and security if there is still a chance of getting infected with the COVID-19 virus. Thus, here is our brief information.
If you are planning to take your vacation in Phuket Thailand, consider checking the "Phuket Sandbox" program. This program of the Thai government allows the vaccinated tourist to travel and enter Thailand without quarantine. Under the program, tourists who can prove they are fully inoculated against Covid-19 and tested negative can fly into Phuket and move around freely.
The Phuket Sandbox Programme is the first step to Thailand's reopening for vaccinated travelers. If proven effective, the same program will be implemented in other provinces. The Tourist Authority of Thailand (TAT) recently confirmed it will open on the 1st of July. However, until now, they haven't confirmed the entry requirements for the Phuket Sandbox scheme. Hence, official details are under review by the Royal Thai Government.
However, here are some of the documents you can prepare ahead for the Phuket SandBox.
Vaccination Record/proof of vaccination
Certificate of Entry (COE) issued by Thai Embassy/Consulate
Phuket SHA+ Hotel Booking Confirmation
RT-PCR test before entering and while in Phuket
ThailandPlus alert mobile app
Meanwhile, the government gives vaccine priority to any sandbox destination and helps conduct sales and marketing plans to boost the local economy. Those provinces or districts should commit that they will respond with better tourism standards to keep tourists coming in the long run and not to repeat the same old problems. Under the sandbox plan, visitors to Phuket will be subject to most of the same controls faced by those to the rest of the country. Instead of being quarantined in a carefully monitored hotel room for 14 days, they'll be restricted to Thailand's largest island, but they can lounge on the white beaches and enjoy evenings eating out in restaurants.
The Tourism Authority of Thailand has predicted about 129,000 foreign arrivals and that 500,000 Thais will also visit Phuket in the three months and according to Bhummikitti Ruktaengam, (the president of Phuket Tourism Association) "no one has ever done this kind of intervention before, having tread between health and economic crises, thus, we are still experimenting with everything."
It hopes it will revive Thai tourism, a sector that accounted for 20% of the country's economy before the pandemic. The Thai government is focusing vaccination efforts on Phuket, with the hope to vaccinate 70% of Phuket's population before July as the objective of the Phuket sandbox program is to save tourism. The cabaret would not open immediately and that its dancers might start with smaller shows in hotels and restaurants until larger numbers of tourists start to arrive.
Travelers, government, and tourism authorities are looking forward to the Phuket Thailand Sandbox being as frictionless, easy, and convenient as possible. However, we should still need to remember that this is a process that must be undertaken step by step.