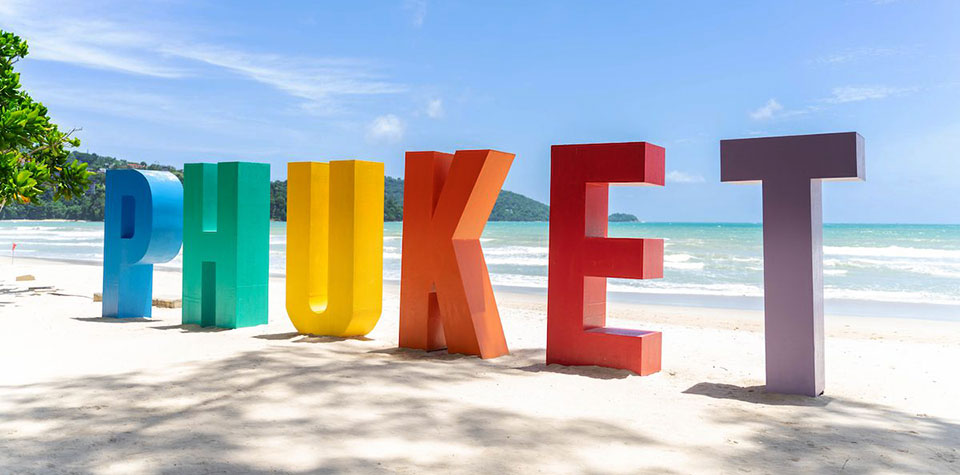 The pandemic has undeniably caused some issues to most people around the world, it caused economic distress to countries, or in a more personal perspective, it has caused disruption to most of the people's usual daily lives.
What seems like those days of adventures, and travels have become merely a dream, a memory, a history. But it doesn't have to be.
You can resume life from where you left it. You can go on adventures, you can go to exotic beaches, feel the sand between your toes, see the clear blue skies, feel the warm weather outside, enjoy the natural beauty but imagine it with you wearing a face mask and you are good to go.
You can now experience all of that as Thailand has prepared great programs for its tourists. The Thai government approved the Phuket Sandbox program last July 2021 that allows travelers to enter Thailand without quarantine.
What is Phuket Sandbox?
Phuket Sandbox, a project that was opened on the 1st day of the month of July by the Kingdom of Thailand for travelers from around the world to enjoy again what Phuket has offered since the day before the pandemic has started. Good news? Yes, good news. 
Good news because Phuket Sandbox, with this, has given the option to those travelers to Thailand to whether they would like to just stay in a hotel room for 7 days quarantine, OR stay 7 days through Phuket Sandbox where it allows travelers to roam around the island, enjoy what it has to offer while being safe.
Given the idea and given the option, would you rather stay in a hotel room for 7 days quarantine or stay through Phuket Sandbox where you can stay and enjoy the natural beauty of the island for 7 days? Which one?
Qualifications of Travelers to Enter Phuket Sandbox
What you should know about the Phuket Sandbox is that it only caters to qualified travelers from around the world. There are a few qualifications that one should take note of as a traveler in hoping to keep the program safe and sound from the spread of the virus.
With the list of countries allowed to enter Sandbox programs already ineffective and not applied, there is only one qualification for travelers. He must have already been vaccinated against COVID-19.
The vaccination must have been received by the traveler no more than 14 days before the travel date.
The vaccine that the traveler has been vaccinated with must be approved by the Thai Ministry of Health or by the World Health Organization (WHO)
In terms of children under 18 years of age, they do not have to be vaccinated but their guardians or parents must be vaccinated.
Note that these qualifications are not to exclude some travelers but rather to proceed and keep the safety of other travelers qualified to travel in Phuket. It is important to assess yourself as a traveler, not just for yourself but as a traveler and person for others.
Requirements for Phuket Sandbox
Once done assessing oneself, if one thinks that they are qualified to travel, the next thing to do is know the requirements to travel to Phuket. So, what are the requirements?
The requirements are the following and will serve as your checklist:
T8 Form
Declaration Form
ThailandPlus Application
Certificate of Vaccination
Passport with at least 6 months validity
Visa (Except for Visa Exempted Countries)
Confirmed booked flight to Phuket
Confirmed letter from SHA+ hotel
COVID-19 Insurance with coverage of at least $50,000
RT-PCR test stating that the result is negative and is issued less than 72 hours before departure.
You may get your travel insurance here: https://u.axa.co.th/Sawasdee_Siamlegal
During the Stay of 7 days
You might wonder, what happens within the span of 7 days of your stay in Phuket, right? Well, the answer can be found listed below:
Day 0 (also known as arrival)
There will be a COVID-19 RT-PCR test upon arrival, and after the test, you will be transferred to your booked SHA+ hotel. There, you will be in your booked room to wait for the result.
If the result is negative, you will be allowed to go out to the hotel, roam freely, relax outside the premises of your hotel and swim on the beach from then on.
On the 6th or 7th day of stay, you will be, again, a subject for the COVID-19 RT-PCR test. And again, if the result is negative, you already know what that means. You can continue to relax on the beach or whatever activities you have signed up for.
Note: For the activities that you have planned and signed up, make sure you have booked SHA+ operators
After 7 Days of Stay
You might also ask, what happens after the 7 days of stay?
There are 2 types of travelers who travel to Phuket:
The first type of traveler is those who are only there to stay for a limited period of time (7 days) and go back to their home country or travel to other countries.
The second type of traveler is the type where who is interested in proceeding to other destinations in Thailand.
If you are the second type of traveler, well, you hit the jackpot because, after 7 days of stay through Phuket Sandbox, the traveler can go to other destinations in Thailand.
Phuket Sandbox-Travel Worthy?
From what you have just read, it is undeniable to describe the process of entering Phuket as stressful. However, to answer whether to travel to Phuket depends on your purpose of why you would like to travel to Phuket.
Is it to unwind? To feel the freedom after a long time of staying in your home? Is it for business? What is it? After determining your purpose of why you would like to travel to Phuket, that is when you can weigh or balance whether your purpose of traveling to Phuket is worthy of the stress.
If one does not want to go through the said stress, know that you can ask for professional assistance if one needs to when it comes to filing some of the required documents to enter Thailand.
With that in mind, what you will get through upon entering whatever your purpose is, it is hoped to be deemed worthy.