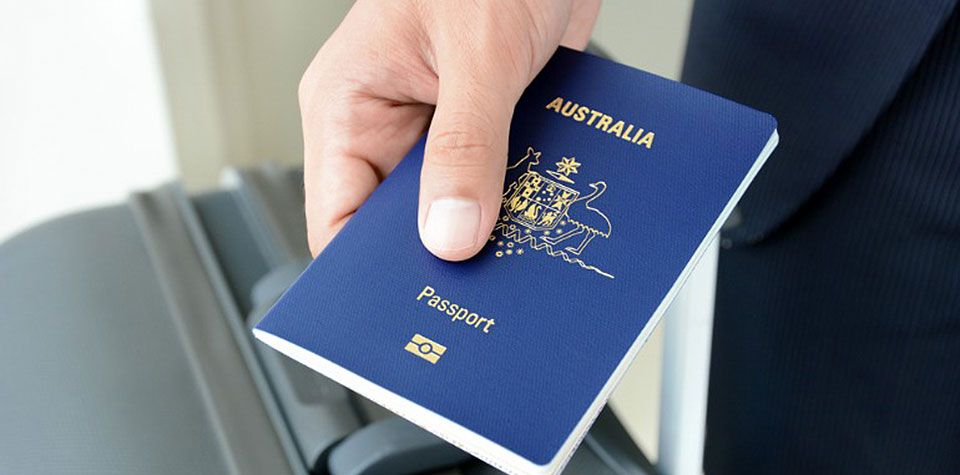 This category of visa is issued to eligible travelers who are currently residing in Australia and wishing to enter Thailand for the sole purpose of tourism only.
Tourist Visa Conditions
Tourist Visa is valid for a single entry into Thailand for tourism purposes only.
Tourist Visa is valid for 3 months from the date of issuance. Travelers must enter Thailand within the 3-month period. They will be allowed to stay in Thailand for a period of up to 60 days, counting from the date of entry. The extension is possible for another 30 days, with a maximum period of stay of 90 days, counting from the date of entry.
If the Tourist Visa holder breaches the entry conditions (for example, if he/she engages in work-related activities), the stay permit will be revoked and he/she will be prohibited from entering Thailand in the future.
Required Documents for Visa Application
Passport: A minimum validity of six months from the date of planned entry to Thailand and must have at least two empty pages.
One (1) passport-sized photograph affixed to the visa application form.
Size 3.5 x 4.5 cm.
White background and no older than 6 months.
Completed Visa Application Form.
Proof of adequate finance: A bank statement in the past six months showing a deposit account with the minimum fund of THB 10,000 per person, or THB 20,000 per family.
Permission to travel from Australia issued by the Australian Border Force. https://travel-exemptions.homeaffairs.gov.au/tep
(For Australian national/citizen or Australian permanent resident)
Proof of COVID-19 health insurance
A COVID-19 health insurance for medical treatment expenditures of COVID-19, covering at least USD 100,000 during the entire stay in Thailand. The insurance policy must cover a period of at least 3 months, and must clearly state coverage for expenditures occurring from COVID-19 treatments.
for the COVID 19 insurance, please check: https://www.siam-legal.com/axa-insurance
Confirmed accommodation under the traveler's name, after a 14-day stay at Alternative State Quarantine (ASQ) upon entry into Thailand. From 1 May 2021, If granted entry all travelers will be quarantined for 14 days of Alternative State Quarantine regardless of their country of origin or vaccination status. The traveler must arrange their own 14-day Alternative State Quarantine (ASQ) at their own expense. More information, including a list of permitted hotels, can be found here at https://www.thaiembassy.com/travel-to-thailand/alternative-state-quarantine-asq-in-thailand
Evidence of reservation of flight to Thailand.
Visa fee
AUD 60
Payment can be made by cash, debit, or credit card (payment in person at the Consulate-General only). For money order, or cheque paid to "Royal Thai Consulate-General, Sydney"
Tourist Visa Application Procedures
Apply for your visa
Each traveler must submit a complete tourist visa application form together with the required documents to the Royal Thai Embassy in Canberra, the Royal Thai Consulate-General in Sydney, and the Royal Thai Honorary Consulates-General / the Royal Thai Honorary Consul in Australia.
Each traveler must submit a complete online form together with the required documents to the Royal Thai Consulate-General in Sydney at https://sydney.thaiembassy.org/en/publicservice/visa-application-online-2 1-2 business days if you submitted all required documents and certain applications which require special consideration may take longer to process.
Get a preliminary approval
Submit your passport to us.
Drop off your passport in person or
Send your passport by post.
Pay your visa fee by debit card, cash, or money order.
Get your passport and visa by post or collect in person within 3 business days.
Application for the Certificate of Entry (COE)
Upon receiving a Tourist visa, the traveler will have to apply for the COE via https://coethailand.mfa.go.th
Get a preliminary approval
After 3-5 business days, Log in to your COE account and submit additional documents.
ASQ Reservation
Plane Ticket
After 3-5 business days, Your COE will be sent by email.
Before traveling, You must obtain a negative COVID-19 test result. (Issued no more than 72 hours before your departure)
Note
Please allow at least 2 weeks of processing time before your intended departure.
The processing times above are estimated upon receiving a complete application.
Remarks
The Royal Thai Embassy in Canberra and the Royal Thai Consulate-General in Sydney reserves the right to request additional documents as deemed necessary as well as reject any application without prejudice.
The traveler must provide genuine documents and information. If the applicants are found to provide false documents or give false information, their applications will be rejected and be reported for further determination of appropriate action and future prohibition to enter the Kingdom of Thailand.
Visa processing fees are non-refundable regardless of the outcome.
Visa processing fee is subject to change without prior notice.
Visa processing time may vary depending on the demand and may take up to 15 working days.
Required Documents for Entry to Thailand
From 14 January 2021, all travelers who have received COE are required to download and register via the ThailandPlus Application. They are required to show a QR code generated from the registration via the Application to be scanned by the Thai authority upon arrival in Thailand. To download https://thailandplus.in.th/en
At the departure airport and upon entry to Thailand, the approved traveler is required to present.
Valid tourist visa.
A "Certificate of Entry" issued by The Royal Thai Embassy or the Royal Thai Consulates-General.
Medical insurance guaranteeing that the insurance company will cover a minimum of 100,000 USD (or equivalent in other currencies) of medical costs incurred by the applicant in Thailand, including medical costs in the event that the applicant contracts COVID-19 (The insurance must cover the whole duration of stay in Thailand).
COVID-19 (RT-PCR) test with a laboratory result indicating that COVID -19 is not detected, issued no more than 72 hours before departure.
T8 Health Form
ThailandPlus Application.